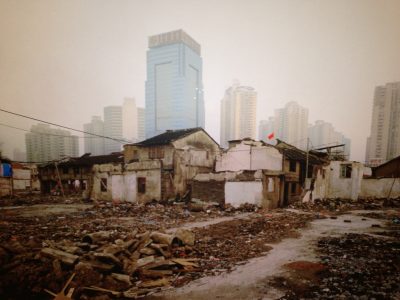 William J. Potter is founder and chairman of Meredith Financial Group. He has more than 35 years of experience in international investment banking, asset management (Equitilink, Prudential, Aberdeen), and insurance management (Prudential). He has also held executive positions with Toronto-Dominion Bank (Canada), Barclays Bank (U.K.), and Ridgewood International Group (U.S.). He is one of the pioneers of closed-end listed country funds, and has managed numerous closed-end funds in the U.S. and Canada.
Mr. Potter has served on the boards of more than 15 U.S. public companies and a dozen closed-end and open-end funds, as well as numerous Canadian and other foreign-based companies. His current directorships include the National Foreign Trade Council, Aberdeen Australia Equity Fund Inc., Aberdeen Asia Pacific Income Fund Inc., Aberdeen Global Income Fund Inc.; and Alexandria Bancorp, a bank subsidiary of Guardian Capital Group Ltd.
Mr. Potter received a M.B.A. from Harvard University and a B.A. from Colgate University. He holds FINRA Series 24, 63, and 7 registrations, and has been designated a financial expert for Sarbanes-Oxley in the U.S.
bill.potter@meredithcapital.com
David R. Pond is a managing director at Meredith. He has 30 years of financial services and investment experience, working with global banks, financial institutions, and their affiliates in the wholesale and institutional business. Most recently, Mr. Pond was a partner and the chief investment officer at AGlobal Partners LLC, a project finance advisory firm. Previously, he worked with PineBridge Investments LLC, the former asset management function of American International Group Inc. Prior to that, he worked in Europe with Robeco Groep N.V., the Dutch asset manager owned by Rabobank Group. Mr. Pond also spent almost 25 years with American Express Bank Ltd. in sales and management responsibilities developing international investment products, businesses, and financial institution relationships in Europe, Africa and Asia. He began his professional career as a registered securities broker for Kidder Peabody & Company.
Mr. Pond holds M.B.A. cum laude and B.S. degrees in Business from Brigham Young University. He served as a commissioned officer in the U.S. Army.
david.pond@meredithcapital.com
Jon M. Montgomery is a managing director at Meredith. He was most recently managing partner at project finance advisory firm AGlobal Partners LLC. In addition he has more than 25 years of marketing consulting and market research experience across a range of industries, particularly in the information technology, telecommunications, financial services, CPG, and media industries. His areas of expertise include branding strategy and corporate identity consulting, and service quality measurement. He is experienced in applying model-based quantitative analysis?particularly choice-based modeling?to solving competitive problems.
Previously, he co-founded Hudson Group Inc. in New York, a strategic marketing consulting firm. He also held prior positions as executive vice president at Marketing Strategy & Planning Inc./Synovate in New York, and vice president at Hase Schannen Research Associates Inc. in Princeton, New Jersey.
Mr. Montgomery holds a M.B.A. from Northeastern University and a B.A. from the University of California, Berkeley. Since 2000 he has been Adjunct Faculty in Marketing, The University of Georgia.